Leadership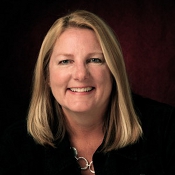 Karen Linder, Co-Founder, CEO
Karen is an entrepreneur, angel investor, and co-founder of Tethon 3D.
As a Cytotechnologist (one who studies cells), she previously founded Heartland Pathology, Inc. Karen is active in Nebraska's innovation ecosystem, serving on the boards of The Nature Conservancy – Nebraska, Nobl Health,  Nebraska Angels, and SkyVu Entertainment.
Karen is the author of The Women of Berkshire Hathaway, published by John Wiley & Sons in 2012. Email Karen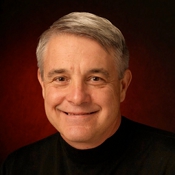 Jim Linder M.D., Co-Founder
Jim is an entrepreneur, angel investor, and co-founder of Tethon 3D.
He is a pathologist and has successfully commercialized two medical devices. Jim is CEO of Nebraska Medicine.   He serves on the board of Pipeline Entrepreneurs and portfolio companies of Linseed Capital
  Trent Allen, President
Trent has 10 years of work experience in business strategy and marketing.  He holds an MBA in Marketing & International Business from James Cook University, with a Bachelors degree in Business from Morningside College.
Email Trent
Greg Pugh, CTO
Greg Pugh started working with clay and technology at an early age. Pugh grew up in a house where the traditions of crafting things by hand are a daily function. His mother was a craft artist in West Virgina, and his father is a landscape architect that still drafts everything by hand. Pugh's mother purchased their first computer when he was 7. It was an Apple 2gs. There was an instant bond between Pugh and the computer. Pugh began to take his studies in clay seriously during high school. Pugh was a community member at the Urban Institute for Contemporary Arts in Grand Rapids, Michigan. This experience helped set up Pugh to continue his education in ceramics. To further his ceramic studies, he went to Bowling Green State University, and studied under John Balistreri, head of the ceramics program and known for wood-fired ceramics. His initial intention was to become a wood-fired potter, however, that quickly changed when Pugh became involved in Balistreri's 3D printing project in the spring of 2007. Pugh became involved in the research and he became a driving force in the development of the project. Pugh is currently the Director of Technical Operations for Tethon 3D in Omaha, Nebraska. He has helped develop many materials for 3D printing. Pugh's driving force to develop new ceramic materials is to answer a very basic question. "What can clay do?"
Email Greg
Max Kaeter, 3D Modeling Lead
Max is a technical artist and 3D sculptor with over a decade of experience in Maya and various other programs. Before working at Tethon 3D Max was Lead Artist at SkyVu Entertainment where he managed a team of artists through the production of multiple mobile games.
Email Max
Walter Bircher, Mechanical Engineer
Walter is a Mechanical Engineer specializing in robotics and mechatronic system design.
A graduate of the University of Nebraska, Walter is currently working towards his PhD at Yale University on a full research fellowship from the National Science Foundation.  Previous work includes development of miniature surgical robots with  Virtual Incision and internships at Honeybee Robotics and NASA's Jet Propulsion Laboratory.
Walter developed the Tethon 3D ceramic 3D printer prototype and leads hardware development for the company.
John Balistreri, Consultant
John is an American ceramic artist best known for his large scale sculptures.
He is currently Associate Professor of Art and the head of the ceramic art program at Bowling Green State University in Bowling Green, OH.
He is an inventor of key Tethon3D products and processes.